​In a world where effective communication is key to success, mastering the art of public speaking and communication is a valuable skill that can transform your personal and professional life. 
Join us for our "Speak with Impact" workshop and embark on a transformative journey to refine your communication skills, boost your confidence, and become a persuasive and influential communicator.

Key learnings from this workshop
The Power of Effective Communication
Explore how effective communication can open doors to career opportunities, build strong relationships, and make a lasting impact in both personal and professional settings.

Effective Interpersonal Communication

Learn how to communicate with clarity, active listening, and empathy to build stronger connections, resolve conflicts, and enhance your professional relationships.

​

Mastering Public Speaking
Discover the techniques and strategies to conquer public speaking anxiety, engage your audience, and deliver compelling presentations that leave a lasting impression.

Confidence-Building and Presence

Explore methods to boost your self-confidence, enhance your presence, and exude authority and charisma in all your communication interactions.
This workshop is your opportunity to unlock the power of communication and become a persuasive and influential speaker. Imagine a life where you can confidently express your ideas, captivate your audience, and build connections that propel your personal and professional growth.
Join us for the "Speak with Impact" Workshop and gain the knowledge and skills to communicate with clarity, confidence, and effectiveness. Whether you're delivering presentations, leading meetings, or engaging in everyday conversations, this workshop will empower you to excel in all aspects of communication.
Secure your spot today and start your journey toward becoming a more impactful and persuasive communicator. Spaces are limited, so don't miss this chance to enhance your communication skills and unlock new opportunities for personal and professional success.
Are you ready to speak with impact and elevate your communication abilities to new heights? Reserve your spot now and take the first step toward becoming a confident, influential, and successful communicator!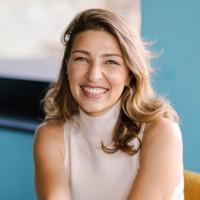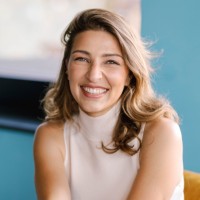 Emna Chaouch
Entrepreuner, Public speaking trainer & coach, speaker & content creator
"La business-show-woman"